Blog Home
Security Properties Acquires 364-Unit Stoneridge Farms At The Hunt Club In Tennessee For $55 Million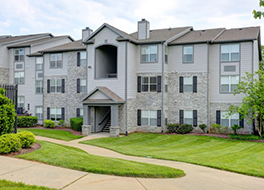 Security Properties and ReCap, a Reinsurance Group of America (RGA) company, purchased Stoneridge Farms at the Hunt Club, a 364-unit, Class-B+ garden-style community located in Gallatin, TN for $55,000,000. This is Security Properties' sixth acquisition in the Nashville MSA.
Gallatin is a suburban community 25 minutes northeast of downtown Nashville. Gallatin is widely recognized as a family friendly destination due to the abundance of natural amenities and great schools. Due to the asset's location just off of the Nashville Pike, residents can quickly access the regional amenities with relative ease. These notable regional amenities and economic drivers include Old Hickory Lake, Downtown Nashville, Nissan Stadium, as well as the Nashville International Airport. Locally, the amenities include Old Hickory Lake, Bluegrass Yacht and Country Club, and Streets of Indian Lake, a 250,000 sq. ft. open-air retail center that features a 16-screen Regal Cinemas, Barnes and Noble, as well as a host of other retailers and restaurants.
The asset represents a value-add investment with heavy renovation upside. The units at Stoneridge Farms offer a mix of 1x1, 2x1, 2x2, and 3x2 floorplans. Units currently feature oak, raised panel cabinet doors, laminate counters, a mix of vinyl and carpeting, and faux-stainless appliances. SP will be renovating all unit interiors to a high-end finish, consisting of stainless steel appliances, quartz counters, upgraded vinyl and carpeting, and new fixtures.
Tad Johnson, Senior Manager of Investments at Security Properties says, "Stoneridge Farms at the Hunt Club presented a rare opportunity for a full value-add renovation in an early-2000's vintage product. We are excited to not only be in Sumner County, but also to continue our expansion in the Nashville metro area."
The property will be managed by Security Properties-affiliate Security Properties Residential.