Security Properties, a leading real estate investment and development firm, is pleased to announce the transition of Bob Krokower from his role as CEO and CFO to Vice Chair of the Board. This strategic move ensures stability and continuity of leadership as Security Properties enters its next phase of growth and expansion.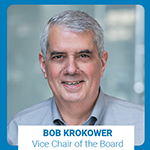 Bob Krokower, with an illustrious 20-year tenure at Security Properties, has driven the company's success and overseen the most significant growth period in its 50-year history. As CEO and CFO, Bob has been responsible for strategic planning, growth, and maintaining the organization's financial health. Within his tenure, Security Properties acquired and developed over 250 properties and completed transactions totaling more than $10.8 billion.

Paul Pfleger, Founder and Chair of the Board of Security Properties shared his support for the transition. "Bob has done an outstanding job recruiting and developing the talent within our company as CEO. His integrity, strategic focus, and dedication to the long-term health of Security Properties have been invaluable. I am excited to continue working closely with Bob in his new role as my Vice Chair, leveraging his guidance to strengthen our organization further." said Pfleger.

Reflecting on his time as CEO, Bob Krokower shared, "It has been a privilege to lead Security Properties and witness its remarkable growth. I am proud of what we have achieved together and confident that the company is well-positioned for continued success under the new leadership."

Dan Byrnes Promoted to CEO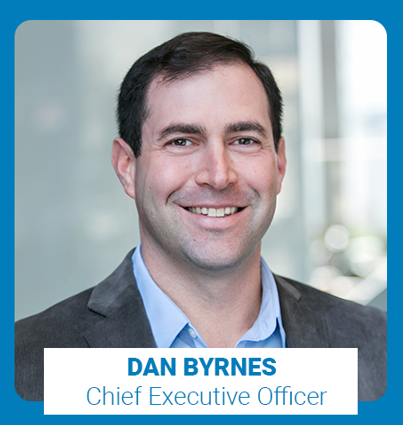 Dan Byrnes, currently serving as Chief Investment Officer, will step into the role of CEO, bringing extensive experience in commercial real estate and a proven record of accomplishment of successful investment strategies. Byrnes remarked about Bob Krokower, "Bob has been an incredible leader and mentor throughout my journey at Security Properties. He has shaped this company and the CEO role in his image, instilling it with his values and a focus on long-term sustainability. I am enormously grateful to Bob for laying a solid foundation for our future."

With 21 years of experience in commercial real estate, Byrnes' contributions to Security Properties have been significant, overseeing the completion of over 150 transactions totaling an impressive $6 billion since joining the company in 2012.

Before his tenure at Security Properties, Byrnes was Director of Investment Sales in HFF's New York City office. He successfully completed over $4 billion worth of real estate transactions across major US markets and various asset types. Byrnes' background includes a Bachelor's Degree in Economics- Operations Research from Columbia University and an MBA from the Haas School of Business at the University of California, Berkeley.

In looking ahead, Byrnes remarked, "I am honored and excited about the opportunity to lead Security Properties, a company that feels like family to me. Our culture of collaboration and opportunity has been our strength, and I am committed to providing a platform for growth and success for everyone in our organization. Together, we will continue to enhance our reputation, build on our successes, and create value for our investors, partners, and residents."

Jason McKinley Promoted to COO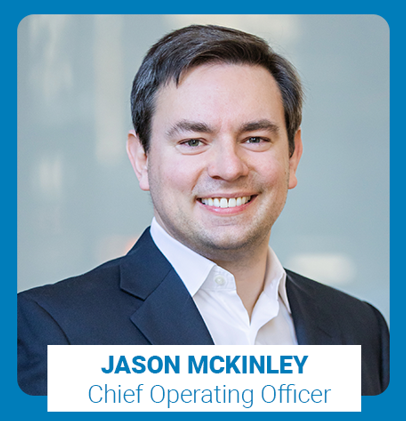 In addition to the CEO transition, Security Properties announced the promotion of Jason McKinley to the position of Chief Operating Officer. McKinley leaves his role as Manager Director of Asset Management but will continue his role on the Security Properties Board of Managers and as a member of the Investment Committee. With a strong background in asset management and a deep understanding of Security Properties' portfolio, Jason will be instrumental in executing the company's business plans and driving operational excellence.

McKinley has held various positions at Security Properties since joining in 2007. He started in the Affordable Housing Group and later worked as Manager of Corporate Initiatives and Senior Director of Corporate Finance. He has worked in Asset Management since 2014, during which time he oversaw nearly 50 properties with over 10,000 conventional and affordable units. He holds a Bachelor of Science in Economics with a concentration in Real Estate from the Wharton School at the University of Pennsylvania and a Master's in Real Estate from Harvard's Graduate School of Design.


New Leadership Positioned for Growth

Pfleger expressed his confidence in the new leadership team: "We are fortunate to have exceptional talent within our organization. The promotions of Dan Byrnes and Jason McKinley will strengthen Security Properties' continued evolution and ensure our ability to thrive in the years to come."

These strategic leadership changes underline Security Properties' commitment to staying at the forefront of the industry, leveraging its experience and expertise to expand its footprint, forge new partnerships, and create value. The company remains dedicated to delivering outstanding service, cultivating strong relationships, and embracing innovation to meet the market's evolving needs.

Through these executive transitions, Security Properties is poised to navigate the future with confidence, adaptability, and a commitment to maintaining its position as a trusted and forward-thinking industry leader. With a clear vision and a team of talented leaders at the helm, Security Properties is ready to seize the opportunities that lie ahead, ensuring continued success and sustained growth in the commercial real estate sector.


About Security Properties

Security Properties is a national real estate investment, development, and operating company headquartered in Seattle, Washington. For more than 50 years, Security Properties has provided its residents with quality housing and excellent financial performance for its investors. Since its founding, Security Properties has acquired or developed over 111,000 residential units at a cost of over $12.7 billion. Security Properties maintains a focused multi-family strategy supported by integrated teams of professional acquisition, development, construction, investment, and property management specialists. For more information, visit www.securityproperties.com.